posted on 11 Aug 2009 19:09 by starworld
Originally posted Monday August 10, 2009 06:10 PM EDT
Photo by: Toru Hanai / Reuters / Landov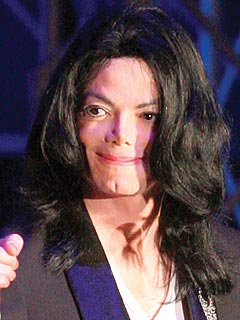 Michael Jackson's final autopsy report is for detectives' eyes only.
The Los Angeles coroner has completed its investigation into the
death
of Jackson, but the LAPD has asked for a security hold on the results for now as it continues its investigation.
"The LAPD has requested that the Jackson autopsy findings regarding the cause and manner of death remain confidential," police said in a statement Monday.
Los Angeles police and federal drug investigators have launched a
manslaughter probe
apparently focusing on Jackson's personal physician, Dr. Conrad Murray, but also including other doctors, whose records have been seized. The investigation has looked into the role the powerful anesthesia propofol may have played. Murray was treating Jackson when the entertainer was stricken at home.
"The extension of security measures will help maintain the integrity of the investigation and allow investigators from LAPD's Robbery Homicide Division, as well as our partner law enforcement agencies to continue their investigation," the LAPD added. "The investigation being conducted by the LAPD has included dozens of individual interviews and the service of search warrants locally and out-of-state."
Miranda Sevcik, a spokeswoman for Murray's attorney Ed Chernoff, tells PEOPLE: "All we can say on this latest development is that we look forward to reading the report when it comes out."